SPEXER™ 2000 Coastal
Pulse-Doppler Radar based on Active Electronically Scanned Array (AESA) technology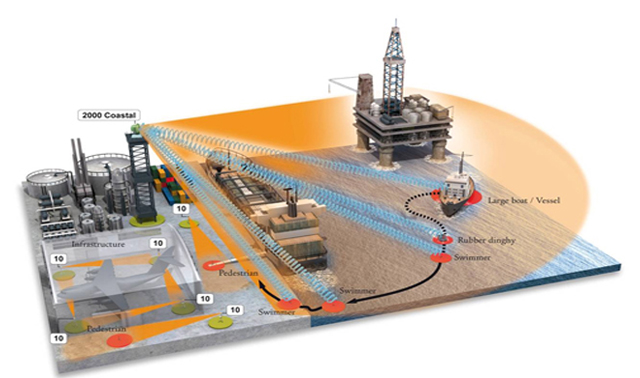 Description of Product
To defend against homeland security threats in maritime environments, Airbus Group is developing an advanced surveillance radar for automatic detection and classification of sea, ground, and low-flying air targets.
This high-performance solution from Airbus Group – called SPEXER 2000 Coastal – is based on the operationally proven SPEXER 2000 radar, and represents the market's only system capable of detecting very small and slow-moving asymmetric threats in the maritime sector, including swimmers and rubber dinghies.
Like the SPEXER 2000 system on which it is based, SPEXER 2000 Coastal utilizes Active Electronically Scanned Array (AESA) technology, which provides a quad-beam capability for advanced target detection in challenging sea clutter situations, even in harsh weather and climate conditions. As a result of this capability, SPEXER 2000 Coastal provides operational performance that is superior to conventional reflector antenna radars.
Ideal for coastal surveillance with simultaneous monitoring of ground and littoral areas, SPEXER 2000 Coastal can complement vessel traffic-following systems at points of special interest and in complex environments where conventional radars cannot cope with challenging operational scenarios, such as the detection of small threats located in front of larger objects.
With very high target location accuracy, SPEXER 2000 Coastal typically is deployed on a fixed mast; however, this radar also can be operated on a tripod for use in non-fixed installations. Optionally, it can be combined with a camera system or an air-conditioned radome for protection against sand storms, sun radiation and extreme temperatures.
for more technical information please visit :
SPEXER™ 2000 Coastal
for sales and marketing information please contact :
[email protected]
If you need more information, please download the brochure
here